Don't get stuck: Methods to fix your garage problems
If the garage door doesn't close smoothly then that can prove a frustrating task for many people. It sometimes compromises the safety of your family as well as the security of your house. Many reasons can lead to the malfunctioning of garage doors during emergency times. But these problems can be fixed if you follow some basic things that will lead to the proper functioning of the doors. This article will allow its readers to address both of the above-stated problems that will make their life easy.
Reasons related to malfunctioning of garage doors
The common reason for improper closing of the garage doors is obstructed way or path around the door. You should always make sure that the garage door is cleared of debris or small stones that are blocking the opening of doors smoothly. Hinges and rollers need to be checked for blocking objects frequently.
2. If the garage doors are stuck, then check for the tracks if they have aligned incorrectly. This can lead to jamming of the rollers and improper door closing.
The springs which are used in garage doors for support can be damaged or broken. This will prevent the garage door to close smoothly.
The rollers and hinges on the garage door can be worn or damaged which may lead to squeaking noises while opening irritating ears. Hence, the rollers and hinges need to be inspected regularly and can be replaced with good ones, if necessary.
The sensors on the garage doors can function properly sometimes due to loose connections. This problem needs to be addressed if the garage door doesn't close smoothly.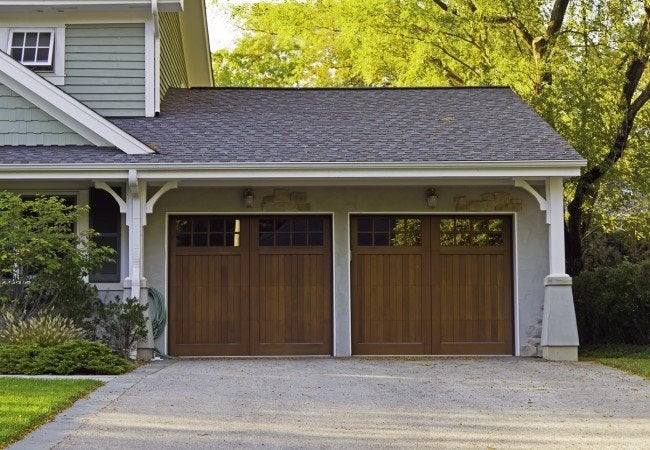 How to fix the above issues?
The tracks, rollers, and hinges need to be monitored regularly for the presence of debris or any blocking objects causing the door not to close smoothly.
The tracks need to be properly aligned and ensure no gaps or breaks are present in the track.
The broken hinges needs to be replaced immediately.
Lubricating the tracks or rollers frequently will lead to the proper functioning of the door.
Conclusion
Thus, you can identify the issues of improper functioning of your garage door and can implement the above solutions. If the above fixing ideas cannot help you in moving the garage door smoothly, then a professional garage door service needs to be summoned who can diagnose the problems and act quickly to repair the garage door immediately.